Usually you want to secure your belongings from the outside world. Someday we may share all of our belongings equally but until then, make sure that locks can't be unscrewed off the door!
Recently I saw two examples of doors that could be opened by removing one or two screws. The first one was pretty silly, a Securitron switch for a maglock was only secured by two flathead screws. One need only unscrew the two screws, pull the cover back and do something I won't say here but the whole thing would only take 60 seconds.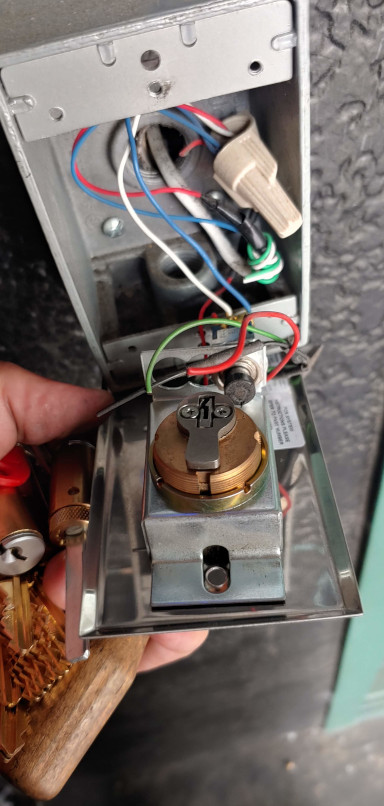 Ideally this device would only be removed with a key, or perhaps the fasteners would be screwed in from the other side of the door. At the very least, a security screw could be used though those aren't very secure either with a set of security bits going on amazon for under $10. Regardless of the fastener used the plastic housing could easily be bypassed by prying it off with any object such as a flathead screwdriver.
Worst of all, I found this switch in a very sketchy part of Seattle with lots of drug activity. I am amazed a meth head hasn't unscrewed this switch off the wall since they remove everything else not bolted down.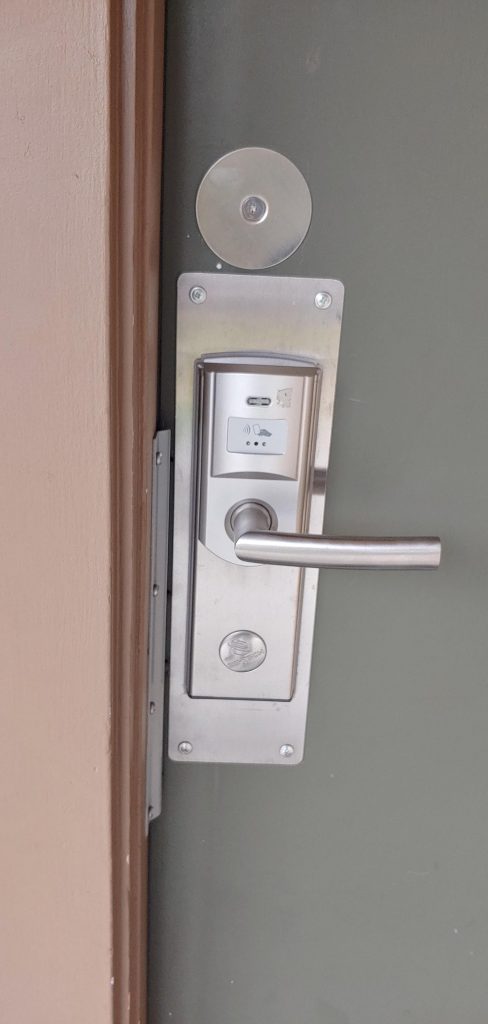 Here is another oops moment I encountered while vacationing on the Olympic Peninsula. My hotel was pleasant in most respects but some knucklehead installed this hole cover backwards. There is some pretty serious retrofitting going on here but I can't imagine the local master locksmith would've done this.