I have been getting a few calls recently from homeowner's associations and commercial property owners who have experienced break-ins after criminals forced a door open.  They did so in two cases by merely pushing a commercial lever down really hard.  You would think that door hardware manufacturers would design their levers to fail secure, that is to design their locks to break with the door still locked.  That is frequently not the case.
Most commercial levers have through bolts that go through the door above and below the lock and their purpose is to keep the lock from rotating.  If the lock rotates it may retract the latch and the door will open.  Schlage's AL series of levers are very popular hardware for commercial property owners but these levers in particular seem to be pretty susceptible to forced entry, especially the fixed levers.
Fixed levers are rigid so a hooligan seeking entry to your building merely needs to stand on or hammer that lever and in at least a few recent cases I am aware of that has gained them entry.  There are numerous things to be done to prevent this.
You can get a clutched lever.  These are levers that are not rigid, so people have a much harder time standing on them or forcing them.  They are confusing to people who haven't encountered them before though.  Lots of people expect a locked door to have a rigid lever and if the lever is not rigid they expect that door to be unlocked.
Second option is to get a lever designed to fail secure.  Schlage released their Vandlgard locks which promise to not allow entry to those who force the lever over.  They have an MSRP of $500 though. I am a big fan of the Marks 195 Survivor Series. They have a hefty price tag but they are very resilient to forced entry and stand up well to abuse. They are also made in America.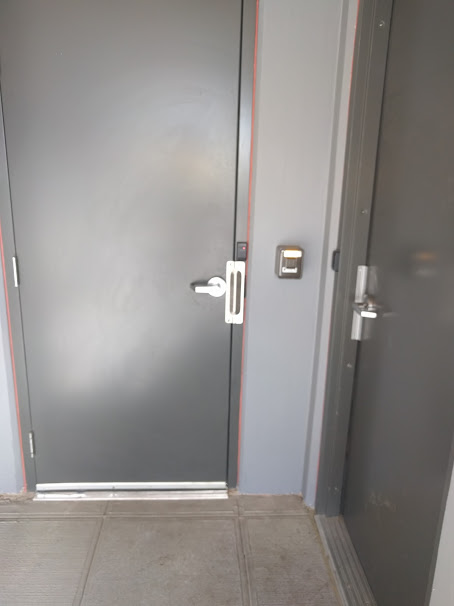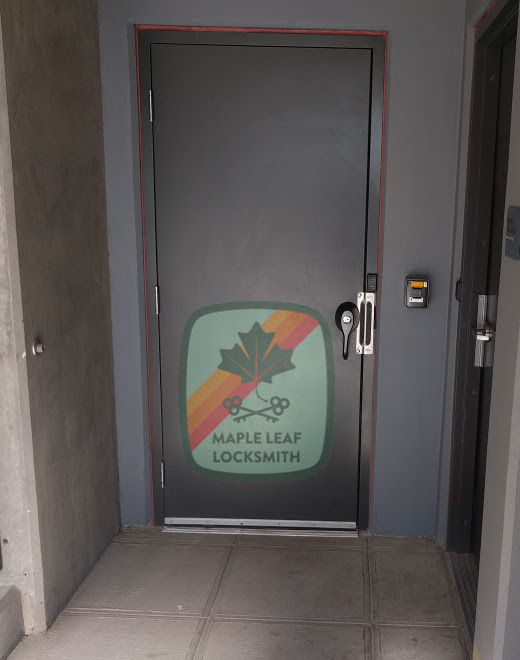 Another good option that is less expensive is to cover the lever with a lever guard.  This makes the lock very difficult to manipulate with brute force, though it can still be drilled.  The lever guard is installed over the lever and secured with three bolts.  One concern I have with this solution is that a criminal can tie a chain through the lever guard pull handle and pull the door off with a truck or winch.
The best solution to this problem is to remove the lever and install a rim cylinder and panic device.  There is nothing on the outside of the door that a criminal can try to force.  There is nothing to grab onto except for a minimal pull handle.  The criminal is forced to reckon with the lock itself.  If that lock is a UL437-rated lock with steel pins to prevent drilling then the criminal has a very difficult job ahead of him or herself.