Lockouts are maybe my favorite part of my job. Everybody is very thankful when you unlock their door. They are often the most comical part of my job, too. I've started collecting pictures of the implements scattered outside of people's doors when they have given up and called me out. Here are a few of those pictures.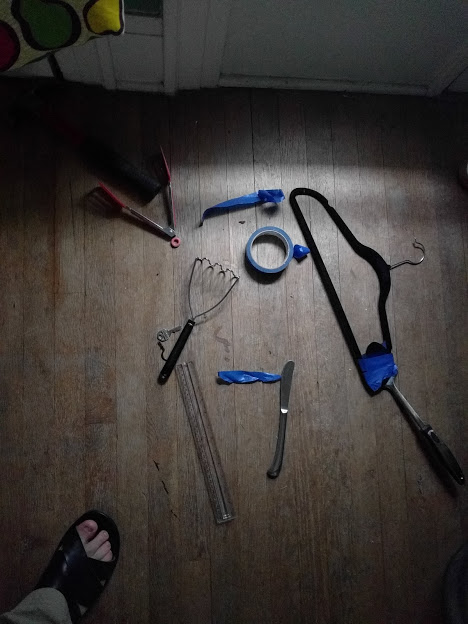 First, this person fashioned a tool out of a hanger taped to a serving spoon. I was told that the potato masher wouldn't fit under the door so was not included in this contraption. The customer reported that these tools were all fashioned with the intention of moving a backpack containing room keys closer to the door and trying to get the keys out.
This picture is from a frat house at UW. The customer reported that the only brother with lockpicking experience was out of town. The doorknob was a simple defiant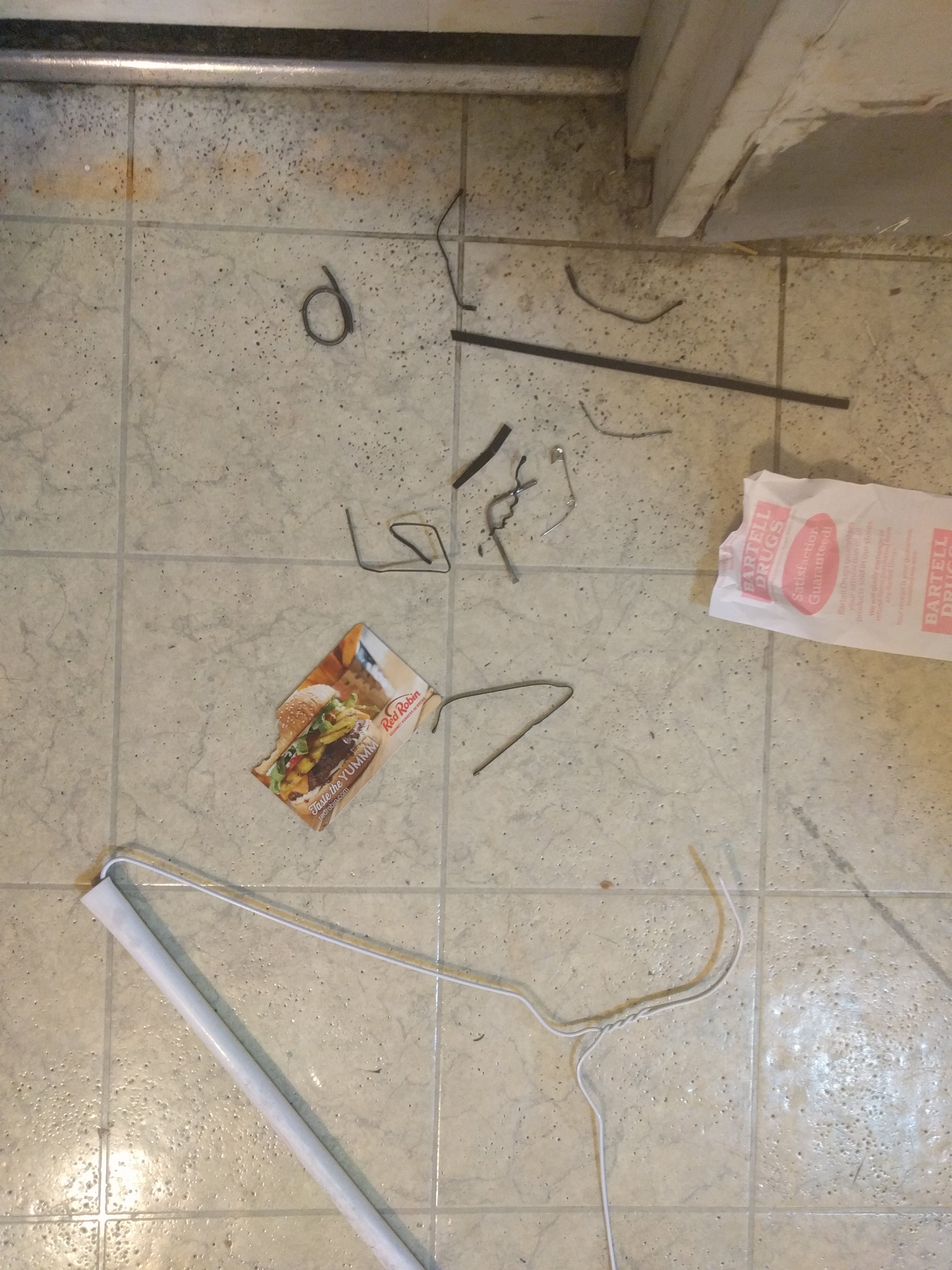 and easy to pick, but even with hours of attempts with these tools successful manipulation evaded these hapless Greeks. Members of collegiate fraternal organizations at my alma mater, WSU, would no doubt have kicked the door in or broken the doorknob off with a hammer. If these differing approaches are extrapolated as life-guiding philosophies, which do you think will lead to more success? Regardless of the answer, I hope that people will continue to choose me in their time of need.