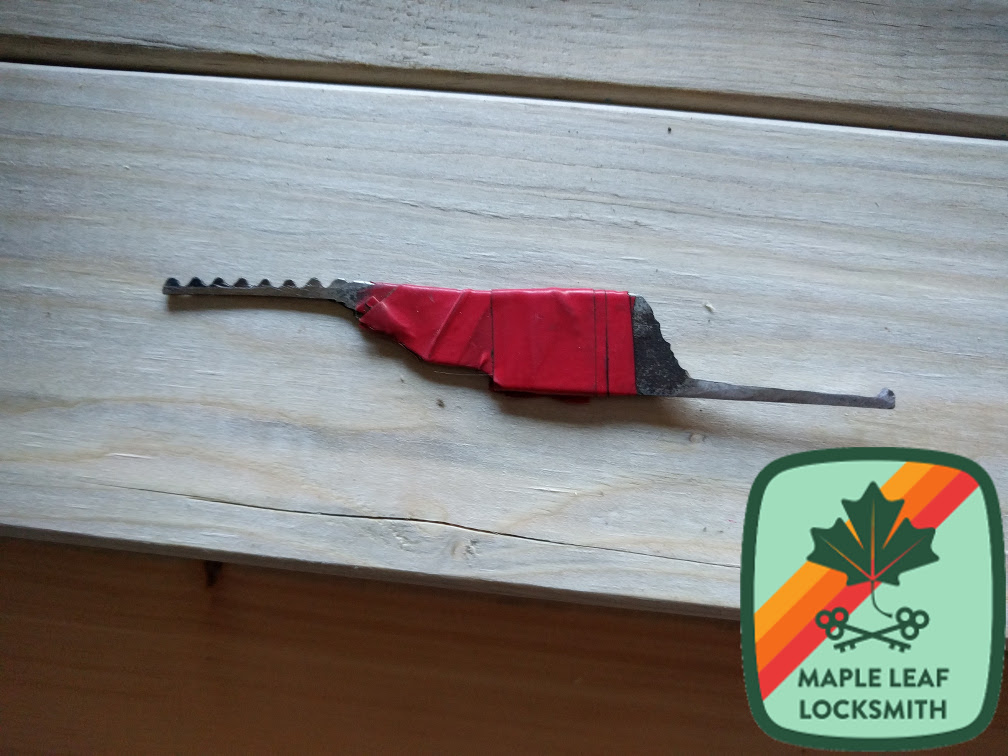 I often tell my residential customers that they don't have to worry too much about their locks getting picked, that criminals will usually just break a window or kick your door down. I may have to revise that opinion. I recently had to unlock a job box for some construction workers whose key box was stolen. Their tools weren't stolen but their keys were. The thieves left this lockpick behind, though they don't seem to have used it because they don't appear to have gained access to the house.
As the gap between rich and poor widens in Seattle I predict more and more talent and intelligence will appear in the criminal community, just as there are smarter and more capable criminals in Europe. Places like the UK and Germany are connected by land to the former USSR among others where there are many educated and brilliant people without jobs. Some of them will inevitably turn to a life of crime. Here in Seattle as rents skyrocket and full-time employment becomes more scarce, something's gotta give.
If you are concerned about somebody picking your lock, there are lots of locks that are almost impossible to pick and they don't cost very much.