Many aren't aware of the options for retrofit of doors. Sometimes people lament the cost of a new door to me before I let them know about their options. Often an old mortise lock or outdated interconnected lock is the source of discontent and modern locks are not a drop-in replacement. There are a few solutions aside from fixing the lock.
If we replace the lock we may need to drill new holes and also cover up old holes. Nobody wants to see holes around their lock on the front door. Wind whistling through the holes in the door is also displeasing.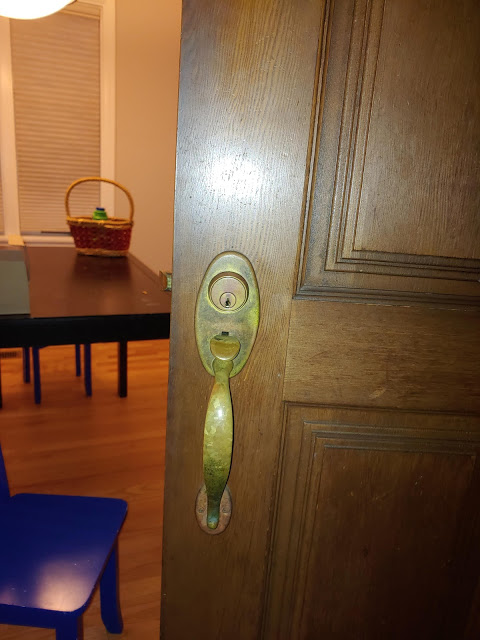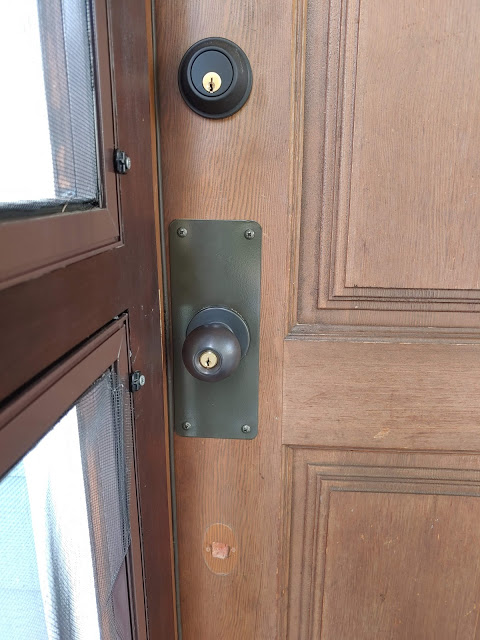 We can install new locks and cover up the old holes in a few different ways. You can cover the holes with wood cut to fit, or you can use different prefabricated pieces of metal called remodeler plates or mag plates or wraparound plates or conversion plates.
Here are some pictures of remodeler plates in action. They cover up some gnarly holes and make the door look more presentable.