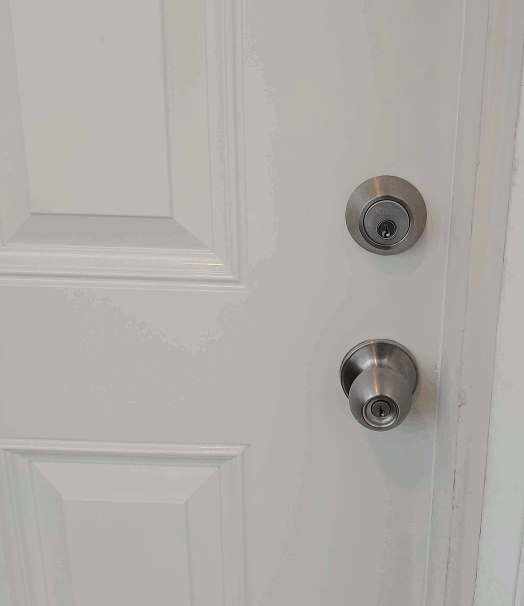 Installation Costs
$120 Service call to North Seattle
$80 to install your tubular electronic lock (which is most off the shelf electronic locks)
$235 for a Schlage electronic lever lock
$350 for a Schlage electronic deadbolt
$50 to drill new holes in a wooden door
$75 to drill new holes in a metal or metal-clad door
$25 to set up an electronic lock
$95/hour to program and teach you how to use your lock.
50% extra on the weekend and after 6 pm.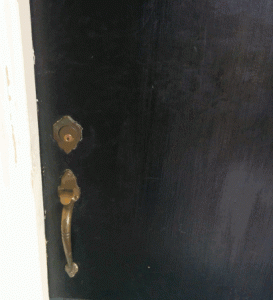 Newer electronic locks offer the homeowner a lot of possibilities that aren't usually available with strictly mechanical locks.  If you are considering getting an electronic lock there is a lot to consider. The more bells and whistles you want, the more the lock will end up costing you so it is important to think about what you will actually need. Features you want may include:
Key override (so a building masterkey will work except smartkey locks which can't be masterkeyed)
Keyless access
One time codes (code works once, then is deactivated)
Network connectivity (for remote administration)
Prox cards (codes can be shared or overseen, prox will work even if keyway is superglued)
Audit trail
Weatherproofing (if lock will be subjected to the elements)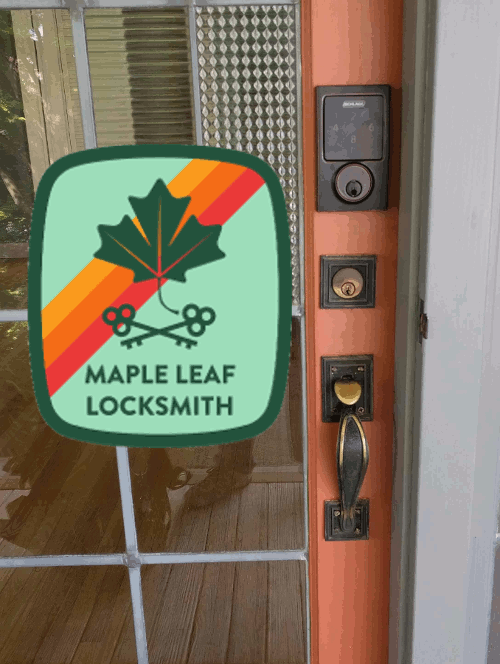 The lock on your door is protecting everything inside your house. Auditing lets you know whose code was used at what time. This means if a theft occurred at an odd time you can look and see whose codes were used around that time. This is useful for purposes of accountability. If people know that the lock has auditing capabilities it might make them think twice about their poor behaviour in the first place just as security cameras can bring out better behaviour in the general public.
These locks also allow you to save on the expense of keys. Any property owner who has had keys stolen knows how expensive it is to either replace all of the locks or have all of the locks rekeyed and then distribute new keys to everybody, not to mention what a headache in logistics it is to get keys to people who need them that you forgot about when distributing new keys in the first place. Also don't discount the advantages of not having keys at all. Go to the gym and nobody will steal your keys out of your locker. No keys to be stolen out of your car. No keys to be lost and then getting locked out. Keys can be a big liability!
A further benefit to these locks is remote control. If the lock is networked you can remotely lock or unlock or enable or disable codes from anywhere in the world that has internet access. If you are in French Guyana and somebody who is trusted calls you because water is leaking from under the door, you can unlock that door without even giving out a code, without even getting up from your beach blanket.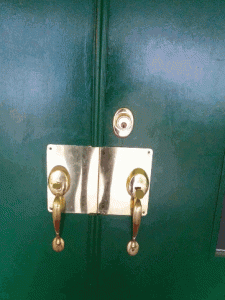 Before you ask me, iris scanners and fingerprint readers are not really a good idea for use as security credentials. Fingerprint readers have been spoofed numerous times as seen on youtube, and once somebody has your fingerprints you cannot change your fingerprints. The same goes for your iris, your spit, your DNA. At least you can't change them yet.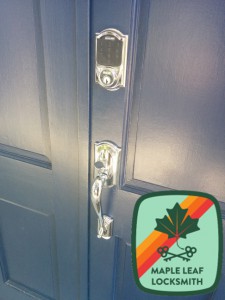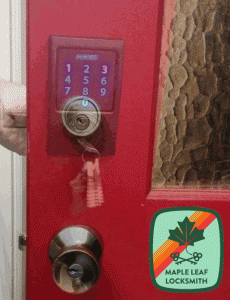 If your lock won't be used very often and is in a residential setting the Schlage BE375 is a great option that comes in very inexpensively. The lock is clutched so there is no motor to break and the batteries will last a long time. There is no keyway to be picked, bumped or drilled out. There are 19 user codes. This lock is not networked and is a not feature-rich but that is a feature in and of itself to those who are paranoid of the dark corners of the internet. Somebody in Russia can't hack your deadbolt if it isn't connected to the internet after all. There is a known vulnerability in these locks for somebody with the knowledge of where to drill and the time and inclination to do it.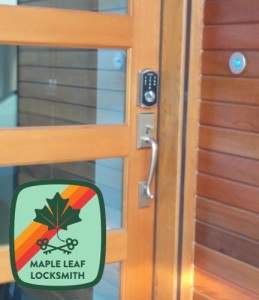 The August deadbolt is a great lock that enables you to turn your existing deadbolt into a wireless deadbolt with many features. Paired with the Schlage B60, benefits are:
Can't be seen from outside, so paired with a weathered and beaten up old deadbolt nobody can see you have an expensive lock. Thieves might think an expensive lock guards expensive things.
Can be paired with nearly any deadbolt with any keyway you might want. You aren't limited to one keyway with inherent  vulnerabilities as you are with other consumer grade bluetooth enabled deadbolts such as the Kwikset Kevo. If you have a Schlage B60, B560 or B660 you can replace the lock cylinder with a higher security lock cylinder but still retain the appearance of an inexpensive consumer lock.
Can enable or disable specific user's access remotely from anywhere in the world by adding or revoking their account.
August deadbolt is a fraction of the cost for much the same featureset as other locks nearly ten times the price.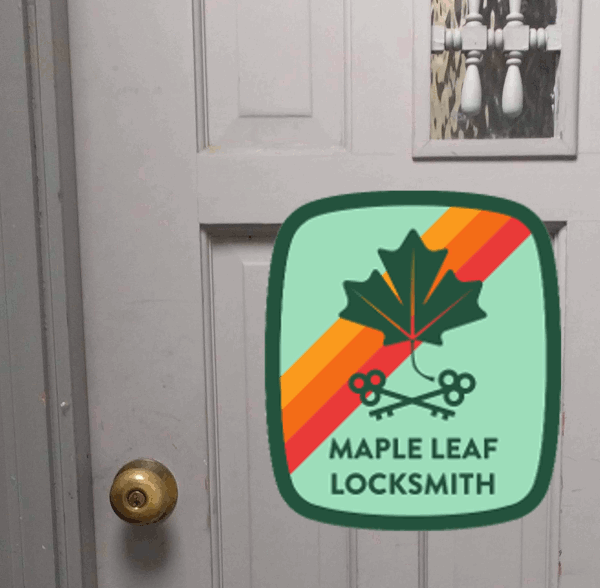 Really the only drawback to the August deadbolt is that it requires having a smartphone connected to the internet, though for most people in this modern age it isn't a problem. Even many people in Sub-Saharan Africa have smartphones. The only people who don't have smartphones now are most likely refusing for ideological reasons related to privacy or are just plain stubborn. The one problem with this deadbolt is that if numerous people are set up to use it, it may not work well. It connects to one phone at a time so if somebody is already home it may not unlock when another person comes home.
Update: August now offers a keypad for luddites without smartphones.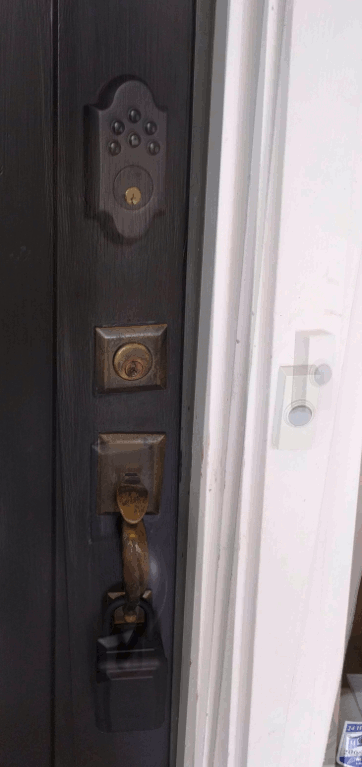 Finally, some other things to think about before putting one of these on your door: if there is another lock on the door, it had better not be locked when you expect people to use a code on your electronic lock. Having a deadbolt may also be against ADA and fire code rules for your area anyway. It is best to have just the electronic latching lock on your door if your building is open to the public. If you really need a deadbolt in this situation you have to have a double-sided deadbolt with an indicator to show whether it is locked in Seattle.
What is the expected usage of the door? Are two people using the door every day? Ten? One hundred? If the lock is expected to last more than a year under high usage you will need to get a grade 1 lock and will probably want a lever for ADA reasons.
If there is a security system, do you have a way of disabling it remotely? Do you have multiple user codes with auditing to give employees and other trusted people? It doesn't do much good to have an expensive electronic lock that multiple people can open if they can't then disable the alarm. These locks are meant to allow you to save money on additional staff and field less "I have a problem" phone calls, you shouldn't have to remotely disable a security alarm every time somebody wants to use their authorization code in the middle of the night.