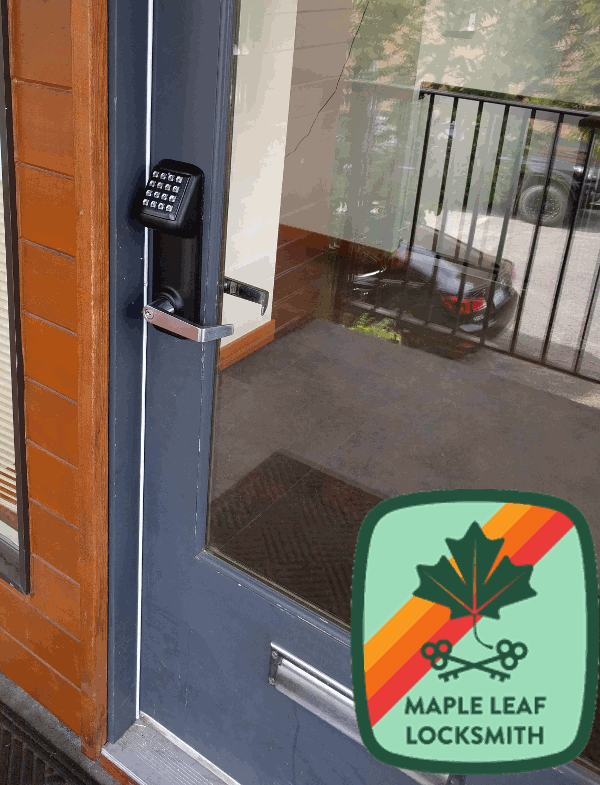 Most small businesses don't need 2000 user codes or scheduling capabilities for their door. A common use case is when an office has five people who have all worked there for five years and everybody trusts one another. These people can't be bothered with all of the bells and whistles in a high priced lock. They just want to share one code and if for some reason it needs to be changed, then they change the shared code.
Enter the Marks electronic lock. It has most of the features more expensive locks in the electronic access control category have.
Over 100 user codes
Can take regular cylinder or interchangeable core or high security key override
Weatherproof
All metal vandal-resistant keypad
Manager codes and user codes
Costs of Installation (tax already included)
$75 Service call to North Seattle
$500 for an I-Qwik Lite*
$75 to drill new holes and install in a wooden door
$85 to drill new holes and install in a metal or metal-clad door
$75/hour to program and teach you how to use your lock.
$25 extra on the weekend and after 6 pm.
I'll rekey the key override to any Schlage key free of charge
*These costs are for a Black Powder Coat w/ 26D Lever lock with regular cylinder. Different finishes such as stainless steel or brass are more expensive. Interchangeable core compatibility is a special order and more expensive also.