The Alarm Lock DL2700 is the commercial standard for electronic locks: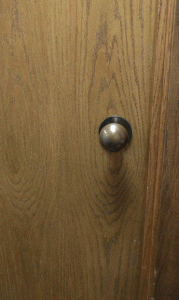 They have a hard-earned reputation for reliability. They are ANSI grade 1 with an all-metal keypad. They can't accept fobs.
Up to 100 3-5 digit codes: 1 master, 10 managers, 90 basic users, 3 one-time service codes
5AA battery operated; 175,000 cycles, typ.
For outdoors, specify WP weatherproof models -31˚ to +151˚F (-35˚ to +66˚C)
1000 event audit trail log, time-stamped by day, date, time and user
150 scheduled automatic lock/unlock events,etc.
200 user codes: Master, manager, supervisor and basic users. Also one-time service code (3-6 digits)
Weatherproof -31˚ to +151˚F (-35˚ to +66˚C)
Relay may be programmed to energize on one or more selected events
5AA Battery operated; 80,000 cycles, typ.