Adams Rite makes hardware for commercial aluminum and glass doors and I can install it. Usually people already have a lock on their door and they want an additional hookbolt. Another request is to convert a deadbolt or hookbolt to an electronic lock with remote release or auditing. I can do either for you.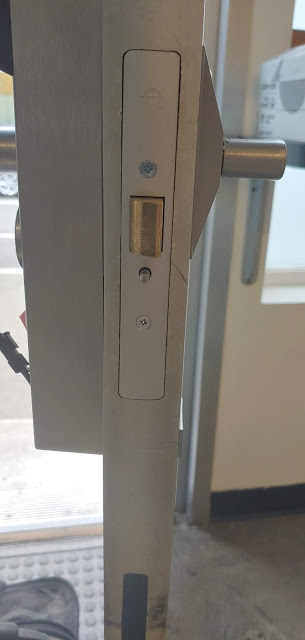 Other popular requests for aluminum storefront doors are to replace the paddles that frequently fail with a narrow stile panic bar exit device. The paddles and levers don't last very long with an abusive clientele like college student housing. In these demanding environments a paddle might only last a few months, even the higher quality 4591 paddle from Adams Rite.
The solution is to install a panic bar in its place. The cost to do this depends on how wide the door is, the stile, etc.